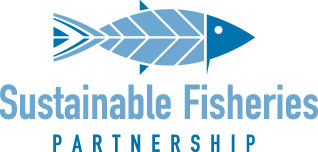 Sustainable Fisheries Partnership (SFP) is a non-profit organization who provides strategic and technical guidance to seafood suppliers and producers, helps convene them together with other like-minded companies in Fishery Improvement Projects (FIPs), and builds consensus around specific improvements in policies, marine conservation measures, and fishing and fish-farming practices. SFP educates seafood buyers and suppliers so they can help improve fisheries and fish-farming regions, choose their sources wisely, and meet their own sustainability commitments. SFP improves access to information that buyers rely on to guide responsible seafood sourcing and recommends specific improvements in management. They also provide critical assistance to seafood companies as they work with governments toward fisheries improvements—such as effective harvest regulations, monitoring and enforcement, and measures to cut off trade in illegally caught seafood.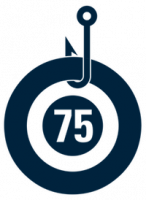 Target 75 is a SFP initiative with and interim target that, by 2020, 75% of world production in key sectors is – at a minimum – either sustainable (i.e., certified by the MSC program, or green-listed in SFP's Metrics tool) or making regular, verifiable improvements.
for wild production: certified by one of the following programs: IFFO RS, ASMI RFM, Iceland Responsible Fisheries, Fair Trade USA; or if it is under full assessment in the MSC program; or if it is in a fishery improvement project (FIP) that is making good progress (i.e., with a progress rating of A, B, or C using SFP's FIP evaluation tool.
for farmed production: certified by one of the following programs: ASC, BAP, GGAP; or if it is in a formal Aquaculture improvement project (AIP).