Fortune Fish & Gourmet only purchases the top of the catch and all of our products are handled meticulously from capture to your door. We specialize in customizing our products to fit your specifications. The top Chefs in Chicago and now the nation's top Chefs use Fortune, because of our vast selection of seafood from all over the world, our attention to detail and our unparalleled customer service.
The Fortune Advantage
Fortune Fish & Gourmet is located minutes from O'Hare International Airport's cargo dock. We are able to make numerous trips a day to and from the airport to pick-up todays freshest catch and send it to the nation's top chefs. Your fish will get checked for quality, processed and packaged basically during a short lay-over.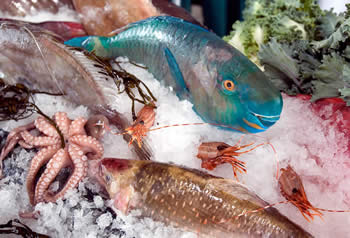 Being as close as we are to O'Hare Airport, is like being at all the major fishing ports in the world. O'Hare receives flights from all destinations in the world anywhere from 1 to 20 times a day. Unlike a FedEx program from any of the coastal cities of the United States, you are not limited to the species native to those coasts. Being centrally located, we are able to source from all three coasts and the rest of the world daily. Purchasing from Fortune Fish Company gives you a greater selection of the high quality products you are looking for and cuts down on your shipping and packaging costs.
Our Shipping Advantage
Situated in the center of the country, no matter where you are located, our shipping rates are consistant and usually lower than other areas. We can combine an order with species from all coasts pack it in one box with minimal shipping fees.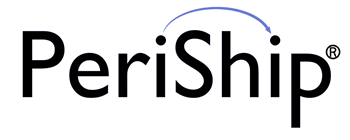 We go the extra mile and use the services of PeriShip for all of our shipments. PeriShip are the leaders in the management of overnight shipping of seafood, meats and specialty game products. PeriShip is trusted by the most discriminating and demanding shippers and receivers of perishable products, including famous chef's, premiere white tablecloth restaurants, world renowned resorts and casinos, and retail markets that specialize in only the highest quality products. With PeriShip our products are sure to arrive in peak condition and enjoyed by thousands of customers across United States.