Thu, May 16, 2013 - Sun, May 19, 2013
Monterey Bay Aquarium's Cooking for Solutions
Monterey Bay Aquarium's Cooking for Solutions, a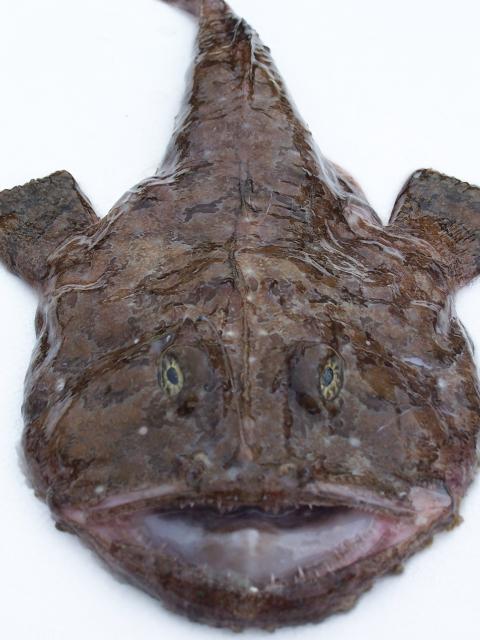 culinary celebration of sustainability, is May 17-19th 2013 in Monterey, California. It is a remarkable culinary experience with some of the finests chefs and Fortune Fish & Gourmet has been invited to participate. Fortune along with supplier Red's Best is donating Monkfish to be prepared by Chef Jeff Rogers, Executive Chef of Cindy's Waterfront, at the Meet the Chefs Reception and for the Gala where it will be prepared by Chef Kerry Heffernan, chef, cookbook author and finalist on season four of Bravo's "Top Chef Masters."
Monkfish, one of the ugliest fish in the sea, is rated as a Good Alternative by the Monterey Bay Aquarium Seafood Watch program when caught by bottom trawl and bottom gillnet from U.S. Atlantic. In recent years, stocks have increased to a more sustainable level due to improved management and work is ongoing to minimize bycatch related to the fishery. Fortune sources Monkfish caught off the coast of Rhode Island and Massachusetts. Monkfish has a mild, slightyly sweet, even lobster-like taste and texture. Monkfish can be prepared using a variety of cooking methods. The flesh is firm, dense, and boneless.
Fortune is committed to:
Assessing the current status of the fisheriesand fish farms that supply the seafood products Fortune Fish buys and distributes.
Preferentially sourcing and selling environmentally-responsible seafood that addresses local, regional, and global concerns regarding environmental performance.
Utilizing our purchasing influence to encourage less sustainable fisheries and farms to move forward with credible, documented improvement projects:

Fishery Improvement Projects (FIP's)
Aquaculture Improvement Projects (AIP's)

Implementing systems and practices to track our seafood back to the harvest location or farm to ensure legality and to eliminate unreported and unregulated (IUU) seafood from our stores.
Not sourcing from any fishery found to have IUU issues or that is currently on the IUCN red list, or any fishery or fish farm that is unwilling to improve.
Sourcing only from suppliers that share our commitment to sustainability and transparency.
Educating Fortune Fish Company employees and our customers about the sustainability of the seafood products that we sell.