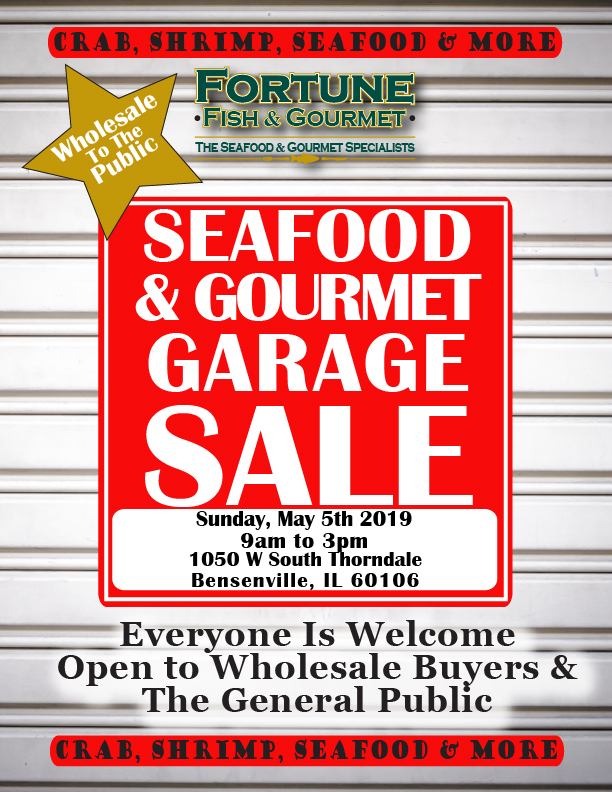 Save the Date! On Sunday, May 5th, from 9am-3pm Fortune Fish & Gourmet will be hosting a Seafood and Specialty Food warehouse "Garage" sale.
We will be rolling up the garage door on the far North side of our warehouse and stocking it full of select seafood and gourmet items at deeply discounted prices.
This sale will be open to the public. Share this flyer with your family, friends and customers.
Come early to get the best deals before they run out.
Details
Seafood items will be frozen or canned, no fresh seafood.
There will be plenty of items sold by the case, but some items normally by the case will be sold by the piece.
NO returns
Only Cash and Credit card payment accepted
Items must be taken at time of purchase, so rent a truck if you are buying up.
No haggling
All items are being sold as is. If the can is dented, it's dented.