Quince Paste
---
The unassuming quince has been one of the most important fruits in human history; though the fruit is rarely eaten in its fresh form, the naturally high pectin content has made quince essential in canning, jamming and preserving fruits for thousands of years. Today, Spanish artisans employ traditional, low-sugar recipes to make this sweet and sour paste, called "membrillo," that is the iconic cheese accompaniment of Spain.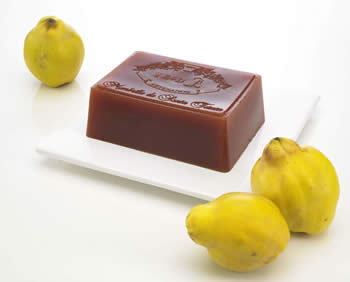 Corazon del Sol · retail tub · 18/8.4oz
Santa Teresa · large tub · 2/6.37lb
Santa Teresa · retail tub · 25/6 oz.